Are you looking for the photo album?
Golden « Oldies » at the
Youth Olympics Games
---
Check out the new site of Refuge de Solacyre Leysin and become a member to support the effort.
---
A message from Phones LUCAS JACOBUS van der KAAY and PAOLO DONATANTONIO
---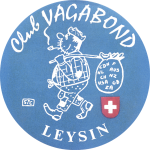 Welcome to the new FROF web site. As the old database was woefully out of date, we have decided that everyone needs to create a new account. To become a member please send an email to webporter@frof.ch. Please state your link to Club Vagabond, so it will be easier to approve you. If you have forgotten your password you can reset it here.
This is the virtual home of FROF [The Free Republic Of Feydey] a very loose association of people who live or have lived in Leysin-Feydey, Switzerland. Read more about the origins of FROF
---
I just bought: 'Winds Of Spring: Safeguarding the Orion Protocols' by Robert Hutchison via @amazonkindle …
---
A Vagabond 50th Anniversary Tribute
Created by Tom Bolander
---
Over 160 people meet in Leysin for the Vagabond 50th Reunion
Sept 8-14, 2011
Checkout the photos in the photo gallery
---
I have set up a Twitter feed as well – follow us
---
---
If you would to be updated on news from the FROF site please join our mailing list.